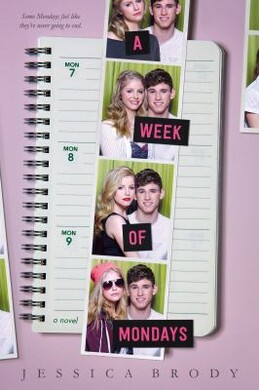 There are some days that are such a disaster that you beg for a do-over. What if you got the chance? Would you believe that it was really happening? What would you do different if you could? High-school student Elllison Sparks is given that chance for a do-over. Now she needs to do it right! Read this fun Young Adult Book by Jessica Brody, available at Rowlett Public Library as a book or eBook.
This is an extremely entertaining story with fun twists and makes for a great read for fans of time travel! You can also check out our Blind Date with a Book post on Facebook for more read-alikes.
Reviewed by Librarian, Mary Lynn Saxton.
Rating ★★★★★
Read-alikes:
To All the Boys I've Loved Before
by Jenny Han,
100 Days
by Nicole McInnes,
Before I Fall
by Lauren Oliver,
Nemesis
by Anna Banks,
Anna and the French Kiss
by Stephanie Perkins,
Buzz Kill
by Beth Fantaskey,
Zeroes
by Scott Westerfield,
Between the Notes
by Sarah Huss Roat,
The Underdogs
by Sara Hammel,
My Name Is Not Friday
by Jon Walter,
Once and For All
by Sarah Dessen,
I'll Give You the Sun
by Jandy Nelson.